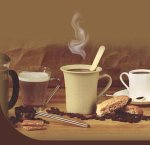 "It seems I was born different. At least, I always thought so," blues singer Gladys "Fatso" Bentley recalled in a 1950 article she wrote for Ebony magazine. "From the time I can remember anything, even as I was toddling, I never wanted a man to touch me...Soon I began to feel more comfortable in boys' clothes than in dresses."
Born in Philadelphia in 1907, Bentley made her way to Harlem as a teenager and soon gained a reputation for improvising risqué songs set to popular melodies as well as for her outrageous flirtations with female fans. Performing in her trademark outfit, a tuxedo and top hat, Bentley became one of the standout stars of the Harlem Renaissance in the '20s, which saw an outpouring of both African-American and lesbian and gay expression in music, poetry, art and dance.
[Read More]

At age twelve Alberta Hunter ran away from her hometown of Memphis to go to Chicago to become a Blues singer. She had a somewhat hard time at first but gradually, achieved her goal and became one of the most popular African American entertainers of the 1920s. She got her professional start in 1911 at a Southside club called Dago Frank's, a tough bordello frequented by pimps and criminals.
Alberta met Lottie Taylor (She was the niece of the famous African American entertainer Bert Williams) soon after the end of her marriage. The two became lovers and stayed together for many years. Alberta moved on to a club called Elite Cafe #1 (3030 South State Street) where New Orleans Ragtime pianist Tony Jackson tickled the keys. Unlike Alberta, Tony Jackson was openly gay, which must have taken a lot of guts back in those days.
Updated:  12/20/02 01:07:45 PM
View More Leaders/Legends In The Archives
November Leaders & Legends --  Preview
 

Renae Ogletree
Co-founder of Chicago Black Lesbians and Gays
Gay & Lesbian Hall of Fame Inductee 2000

Co-Chair of the Corporate Fundraising Committee, is a member of the Chicago Gay and Lesbian Hall of Fame and serves as the [Vice Chair of the Board of Directors of the Lesbian Community Cancer Project – Check this one]. She has been a community activist for over 15 years and was the co-founder of Chicago Black Lesbians and Gays. As the Mayor's Project Director for Youth Services, Renae manages a budget in excess of $25 million. (Executive Director of the Chicago Youth Leadership Project)
 


Vernita Gray
Illinois Activist and Cook County State's Attorney's Lesbigay Liaison
Gay & Lesbian Hall of Fame Inductee 1993

Vernita Gray, who came out in 1969, is credited with running the city's first unofficial gay community center out of her South Side apartment, offering support and a place to stay to innumerable gays and lesbians who came to her for help.

Gray was also among the first group of Black women and their families who came together at the Belmont Rocks in the 1970s for an informal picnic during the Pride Parade. What began with a few families has grown to become the second-largest African American gathering in the city.

Pat McCombs
Gay & Lesbian Hall of Fame Inductee 2000
Veteran Chicago Lesbian Organizer (Update)


Pat McCombs is a veteran Chicago lesbian organizer, antidiscrimination activist, social service volunteer, special-education teacher, and catalyst for the growth and maturity of Chicago's gay and lesbian community. She is best known for her joint venture with Vera Washington in forming Executive Sweet, a "traveling club" for women of color that sends its newsletter to a mailing list of 1,500.
 


 

Jacqueline (Jackie) Anderson
Chicago Activist & Educator
Gay & Lesbian Hall of Fame Inductee 1996

A doer who does not boast about the good work she has done for lesbian and gay Chicagoans, Jacqueline Anderson has told others that she loves what she does--perhaps the secret of her lasting contributions.

Anderson is an educator and, since February 1975, has been an assistant professor of humanities and philosophy at Olive-Harvey College, one of the City Colleges of Chicago, where she has twice served as department chairperson. Through her publications, she has contributed to academic discussion about lesbianism and feminism, publishing in such journals as Signs: Journal of Women in Culture and Society. She has jointly coordinated the Olive-Harvey College Women's Center since 1990 and has been highly involved in the college's Faculty Council.

 




Mary Morten
Director Chicago Commission on Human Relations' Advisory Council on Gay and Lesbian Issues
Gay & Lesbian Hall of Fame Inductee 1996
 

Morten has the distinction of blazing several trails in city of Chicago and organizational work, and she spoke of the "inherent pressures that one feels when you are the first." She was the first African American to serve as the mayor's liaison to the gay community, and the first Black, openly gay, working president of the Chicago Foundation for Women.
 

Reverend Carol A. Johnson
Cultural Theologian and Human Rights Advocate
Gay & Lesbian Hall of Fame Inductee 1991

Reverend Carol A. Johnson, recipient of a Master's degree in Theological Studies from Harvard, is a cultural theologian as well as a LGBT and human rights advocate, currently preparing for Unitarian Universalist community ministry. Recipient of many awards, most notably the 1998 recipient of 100 Black Men's "HIV / AIDS Unsung Heroes Award," she was the first African-American woman inducted at the opening of Chicago's Gay and Lesbian Hall of Fame. Reverend Johnson was also the recipient of a graduate degree in Social Welfare Policy Development from the University of Stockholm, and she uses her degrees together with skills honed in the US Army and the House of Labor to create US American and international forums on HIV/AIDS, human rights, public health, healing, and reconciliation.


Nadine Smith
Executive Director
Equality Florida

Nadine is one of the most accomplished and widely recognized activists in today's lesbian and gay movement. She has been the Executive Director of Equality Florida since its inception in 1997, for which she also serves as a legislative lobbyist, living in Tallahassee during session. Nadine was Co-Chair of the 1993 March on Washington, for which her responsibilities included organizing a media-team that coordinated both mainstream and GLBT media coverage on a national and international level. Nadine is also the national Chairwoman for the Federation of Statewide Organizations.

 




 

Alicia Banks
Radio Producer, Talk Show Host, DJ, Columnist

Alicia Banks hosted AM and FM radio shows in Atlanta GA, the heart of the bible belt of America and is the only out gay person in the nation known to have hosted a prime time commercial radio talk show. Her FM show mixes the musical and literary voices of Black women with musical, political and sexual diversity. She writes a column, Eloquent Fury. Her pending book of radical essays "Outlook: The Book" will soon be scheduled for release. She can be heard on KABF in Little Rock, Arkansas.

She has an M.A. degree in Interpersonal and Organizational Communications from the University of Arkansas at Little Rock and a B.S. degree in Speech Communications and Pre-Law at University of Illinois at Urbana-Champaign UIUC.

 

 

 

Angela Davis
Civil Rights Activist, Scholar

Professor Angela Y. Davis is known internationally for her ongoing work to combat all forms of oppression in the U.S. and abroad. Over the years, she has been active as a student, teacher, writer, scholar, and organizer; she is a living witness to the historical struggles of the contemporary era. Professor and activist Angela Davis made what many are interpreting as her coming out statement during her keynote address and press conference at a conference in 1993 in Long Beach, California.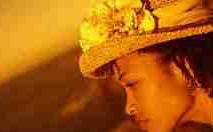 Hot Topic:
Storme DeLarverie, a black woman who was the emcee and a male impersonator in the legendary Jewel Box Review, America's first integrated female impersonation show.  From 1939 to 1973, the show toured black theaters across America and was in Washington, D.C., during the McCarthy era--defying common sense and `50s morality
Storme DeLarverie is a living legend, jazz singer, and male impersonator.  At the age of 80, DeLarveri is still recognized for her steadfast advocacy for the rights of gays and lesbians.
legendary jazz trumpeter Tiny Davis and her lover and partner of over 40 years, drummer Ruby Lucas (a.k.a. Renee Phelan). Billed as the "female Louis Armstrong" in the 1940s, Tiny was until recently blowing her trumpet in Chicago blues clubs.
Angelina Weld Grimké was born in 1880 in Boston, the only child of Archibald Grimké and Sarah Stanley. Angelina had a mixed racial background; her father was the son of a white man and a black slave, and her mother was from a prominent white family. Her parents named her after her great aunt Angelina Grimké Weld, a famous white abolitionist and women's rights advocate.
Only her poetry reveals Angelina's romantic love toward women. The majority of her poems are love poems to women or poems about grief and loss. Some (particularly those published during her lifetime) deal with racial concerns, but the bulk of her poems are about other women, and were unlikely to be published for this reason. Only about a third of her poetry has been published to date.