Lifestyles....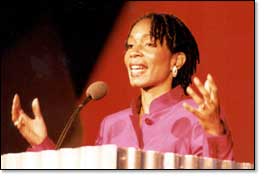 WHO IS SHE? -- Helene Gayle, M.D., M.P.H. -- Director, HIV/AIDS & TB -- Bill & Melinda Gates Foundation

Dr. Helene Gayle directs the foundation's HIV/AIDS and Tuberculosis program. Since 1995, she has served as director of the Centers for Disease Control and Prevention's (CDC) National Center for HIV, STD, and TB Prevention. She works with the foundation on detail from CDC.

In her six years as director of the primary CDC center addressing HIV/AIDS as well as other sexually transmitted diseases and tuberculosis prevention, Gayle expanded community-based HIV-prevention activities, particularly for minority and underserved communities. She helped launch a new global HIV/AIDS initiative, supported acceleration of syphilis elimination efforts and expanded efforts for tuberculosis elimination. At CDC she oversaw a multi-disciplinary staff of more than 1,400 employees and a budget of approximately $1 billion.

IN THE KITCHEN: Cooking Light -- Cuisine From Africa: Moroccan Roasted Salmon with Mango Salsa (Baked salmon with a spicy-hot Harissa Sauce offset with a delicious fruit salsa) and North African Chicken and Couscous.
HOME & GARDEN -- Bougainvillea -- Spectacular Vines for Hot, Sunny Gardens (Bougainvillea spectabilis) -- I often refer to my little boogie and my neighbor's, as the "Bougainvilleas From Hell," because the vines can and will extend over fences, up trees, down driveways and, in the case of my neighbor's boogie, up his tall Deodar Cedar.

This year, I got a pleasant surprise when my Seafoam boogie (better known for its showy clusters of white bracts which blush pink in the springtime), developed a vine of red bracts.
HEALTH & FITNESS: Special Health Note: Be Aware! Know the Symptoms, Risk Factors of Ovarian Cancer from the Ovarian Cancer National Alliance The American Cancer Society estimates 23,000 women will be diagnosed with ovarian cancer this year and 14,000 women will die, making ovarian cancer the deadliest of the gynecologic cancers. Raising awareness of ovarian cancer symptoms is crucial in decreasing these startling statistics.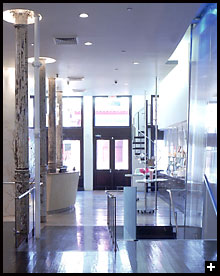 SPORTS CENTER: Enter the Comfort Zone (CNNSI) -- Though it always feels nice to be kneaded, a new generation of spas will take you way beyond massages and facials. After you've pushed your body mountain climbing, running or weight lifting, reward it with a visit to one of the recently opened spas around the country that specialize in treatments for the weary athlete. Many have added customizable and innovative services to soothe things like sun-damaged skin and strained muscles. Water-jet massage or Balinese ginger-spice scrub, anyone?

PERSONAL FINANCE: Buying Black: Can We Really Do Business With African-Americans? (Premyier) -- "Buying Black" is a recurring theme amongst the African-American community. If we are going to spend our hard-earned dollars on a product or service, why not make the purchase from a "brotha" or a "sista?" After all, we can choose who receives our money, so why not reinvest in our own communities?
Increased Minority Homeownership: Cendant Mortgage Responds to National Call (Premyier) -- In a fitting close to National Homeownership Month, representatives of Cendant Mortgage Corporation and Habitat for Humanity of Camden (NJ) will gather today to break ground on construction of a new home for a needy family.



FASHION SENSE: -- Francis Hendy -- Innovative. creative genius visionary are just some of the words used to describe menswear designer Francis Hendy, who was named Menswear Designer of the Year by the 2000 Michael Awards. Based in New York's Fashion District where he has been in operation for five years. Hendy focuses on giving his clients the ultimate in distinguished style and versatility.
His style is daring and fashion forward, always exploring new horizons in color, fabric and design. His vision is fresh and focused allowing him to clearly discern the trends in fashion and reconcile those with the needs and desires of his clients. Hendy, a natural talent who comes from a long line of tailors and a mother who was a seamstress homed his skills at the Fashion Institute of Technology and Parsons School of Design.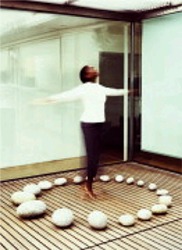 BUSINESS: The Allure of Freelance Writing (Premyier) -- For those who love to write, the allure of making money from something you love is most appealing. Being able to write; right where you live, working in your jammies, can be the dream job. So, how can you do what you love minus the stressful commute without driving yourself and your family crazy?
How to Perform Gracefully in Business (Premyier) -- People often say that business is diehard. That may be true in some ways. They also frequently assert that business is primarily for making money. That it requires alertness in seeking opportunities, and entails getting used to an ever-accelerating pace of change. All of that is definitely right. However, in the midst of all this revolutionary thinking and acting, one can still be graceful and candid in business.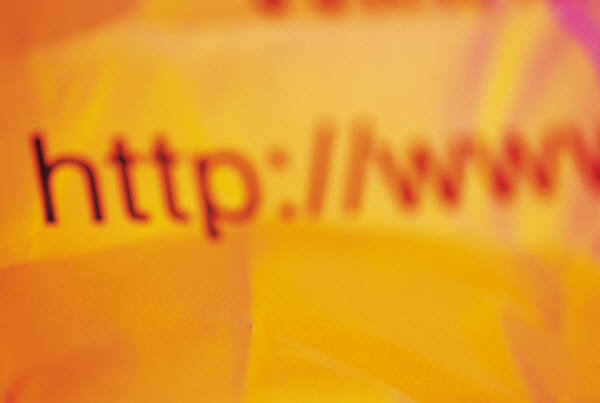 TECHNOLOGY: Think You Control Your Domain Name? Think Again! (Premyier) -- Let me ask you some questions that may sound "obvious" but can have downright scary answers. Did you buy your domain name from a service? Do you know who is in control of your domain name? Have you done a "Whois" search to find out? The answer may very well shock you!

Internet Marketing Wide Open to Women -- (Premyier) At the April, 2002 Internet Marketing & Direct Mail Super Conference in Atlanta only one-fifth of the audience was women and none of the ten speakers. Several speakers mentioned that Internet marketing is wide open for women. The question is: Why are more women not getting involved when many are ideally situated to take up Internet marketing?
LET'S TALK ABOUT . . . Hear the Erotic
TRAVEL: Check out accommodations, cruises, retreats and rafting trips for women from Olivia Travel, Pizzazz Productions, Casitas Laquita, Dmitri's, and more.