Mabel Hampton (1902 - 1989)
Mabel Hampton was an inspiration to younger gays and lesbians.  She was an entertainer and activist. Hampton became one of the catalysts for the Lesbian Herstory Archives when she donated her extensive collection of 1950s paperbacks. At the 1984 NYC Gay Pride Rally, Hampton said, "I have been a lesbian all my life, for eighty-two years, and I am proud of myself and my people. I would like all my people to be free in this world, my gay people and my black people." She died in 1989 at age 87.
In 1920, as a young lesbian arriving in Harlem from Winston-Salem, North Carolina, was arrested on trumped-up prostitution charges and spent two years in Bedford Hills Reformatory.
Mabel Hampton was a proud African American lesbian. She died on October 26, 1989.
Mabel Hampton was born in Winston Salem, North Carolina on May 2, 1902 and moved to New York's Greenwich Village when she was 8 years old. During the next 8 decades New York was her home. 

Mabel Hampton appeared as a member in a group of dancers at "Coney Island".  When not onstage, Hampton worked as a house maid. In the 30's and 40's, she danced in the Lafayette Theatre in New York.

After the Stonewall Riots in 1969, Mabel participated each year in the Gay Pride parade in June.  She participated in the first national Gay and Lesbian March on Washington.  With Joan Nestle, Judith black and Deborah noble, in 1979, Hampton helped found the Lesbian Herstory Archives.  Originally started in Brooklyn, the Archives now resides in Manhattan. The Archives are the largest lesbian archives and educational center of the world.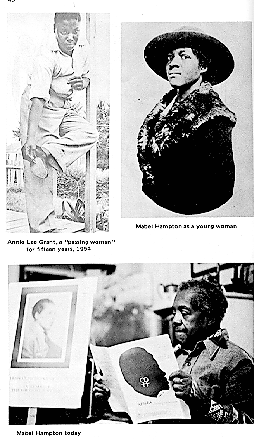 For black lesbians, whose social options were more limited than those of their male counterparts, the support offered by the black entertainment world for nontraditional lifestyles was especially important. After leaving her family home in North Carolina, Mabel Hampton worked with her lover as a dancer in a Coney Island show before landing a position at Harlem's famed Lafayette Theatre. By entering the show business life, Hampton was able to earn a good income, limit her social contact with men and move within a predominantly female social world. Many bisexual and lesbian black women, including Bessie Smith, Gladys Bently, Jackie "Moms" Mabley, Alberta Hunter, Gertrude "Ma" Rainey, Josephine Baker and Ethel Waters found similar advantages in the show business life.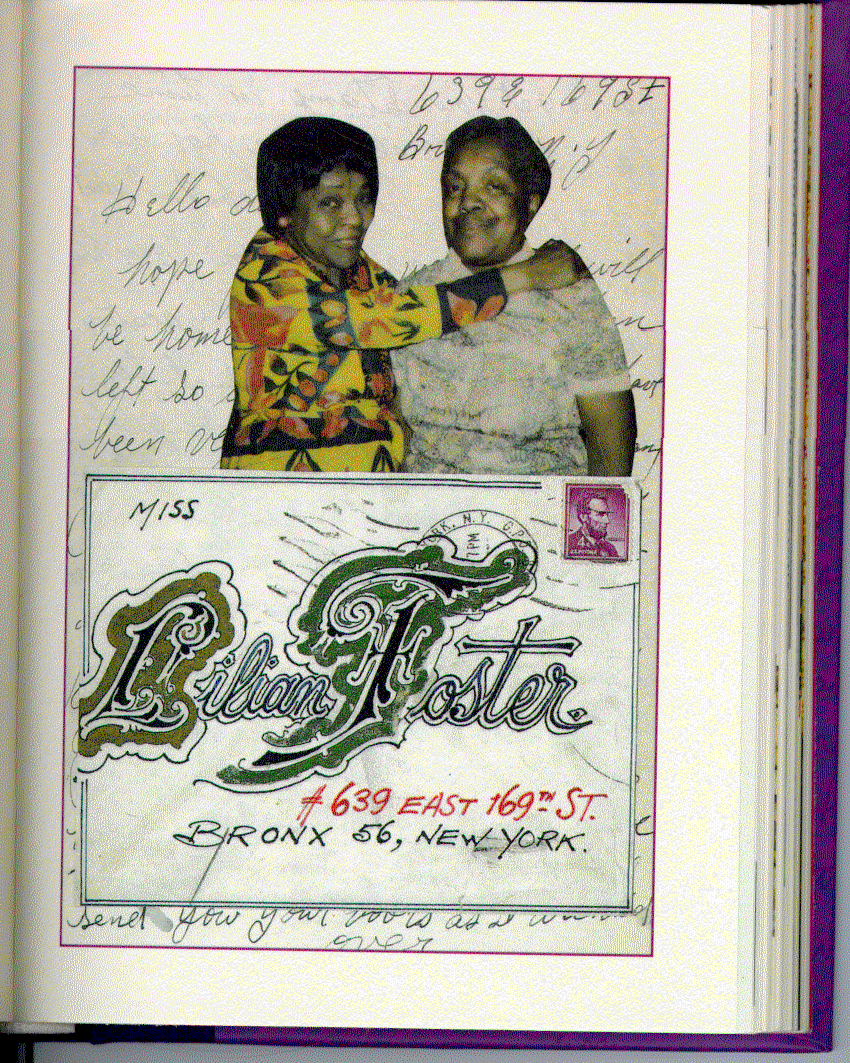 Mabel Hampton was a self-educated, dancer in Harlem, African American woman, and lesbian. Lillian Foster was her partner of 40 years!

Source:  http://members.tripod.de/eratonet/de/mabel_hampton.htm