Come journey with us...Shonia, Deardria and Trish will take you there...
Where? Wherever your mind and body want to go.
Shonia Brown, author of "A Deeper Love," Deardria Adri Enne Nesbitt, author of "3 The Hard Way," "Back in the Day," and "Drama" and Trish Carter, author of "Linger," in collaboration with the creative musical talents of Dezz and Vybe Records have created an audio CD that will provide the mood music for both couples and single lovers! The words from their books have been eloquently fused with the music of local Atlanta artist Dezz.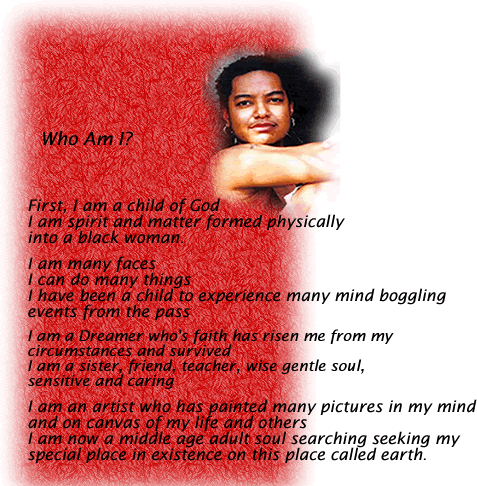 Phyllis Adair Robinson -- Artist, poet, and author of a self published book entitled "Living My Life" the art, words and poems of Phyllis Adair Robinson
Carla Williams: Photographer, educator and freelance writer, talks about her work and her new book The Black Female Body: A Photographic History.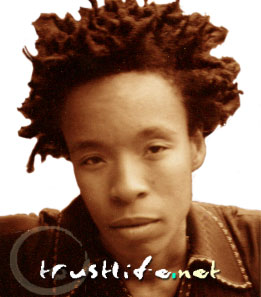 Hanifah Walidah is an artist amongst the artists. First introduced as Sha-Key with the 1994 Hip Hop LP release "A Headnadda's Journey to Adidi-Skizm" helping dismantle some of the given expectations of women in hip hop. She has since, along with reclaiming her birth name (Hanifah Walidah), developed a vocal and performance style that is rooted in the midnight of blues, the backrooms of house, the silent moments of soul and the unshaken will of hip hop. Where to place her in the musical and performance spectrum may always be up for debate, but where to find her is clearly an inch below the skin and just right of the point.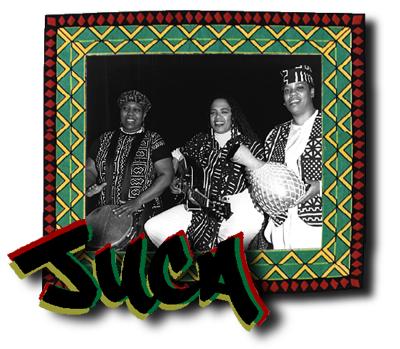 JUCA (Joy, Understanding, Creativity And Abundance)
Judith Casselberry is the founding member of JUCA, an all women's reggae band, with a rapidly rising reputation for turning out the house!

A unique and powerful group, focusing on reggae with the influences of traditional African, rock, gospel, folk and jazz. We bring voice to the African-American woman's experience pulling from all our roots throughout the African diaspora.