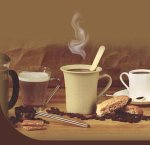 Fashion Sense

Francis Hendy
http://www.francishendy.com/index.html
Innovative. creative genius visionary are just some of the words used to describe menswear designer Francis Hendy, who was named Menswear Designer of the Year by the 2000 Michael Awards. Based in New York's Fashion District where he has been in operation for five years. Hendy focuses on giving his clients the ultimate in distinguished style and versatility .

His style is daring and fashion forward, always exploring new horizons in color, fabric and design. His vision is fresh and focused allowing him to clearly discern the trends in fashion and reconcile those with the needs and desires of his clients. Hendy, a natural talent who comes from a long line of tailors and a mother who was a seamstress homed his skills at the Fashion Institute of Technology and Parsons School of Design.

Today, positioned as one of the industry's most original and innovative designers he has become a leader in fashion trend forecasting. Handy maneuvers silk. linen, wool and other fine fabrics such as ultrasuede, into perfectly tailored suits and modern separates. This fashion forward designer is also known for his intricate work with skins, creating pieces that transform leather and suede into fabulous ensembles. ""I'm happiest when I'm creating designs wIth leather and suede," said Hendy.

Currently, Hendy teams with top fashion stylists to create designs for recording artists, such as, L.L. Cool J, Macy Gray and N Sync. His background in costuming has played an important role in his exotic creations for music videos, concert tours and photo shoots. Francis Hendy continues to be sought after designer for celebrities.

We invite you to visit our Store
65 Thompson Street
SOHO
Bet. ( Spring & Broome )
New York, NY 10012
TEL: 1-212-431-1604
FAX: 1-212-431-1690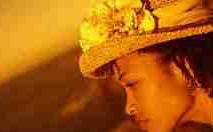 Framing Lesbian Fashion
Framing Lesbian Fashion looks at the evolution of lesbian attire and identity--butch/femme, flannel, androgyny, cross-dressing and drag, queer fluorescent, S/M and leather, lipstick and more. Featuring interviews with Sally Gearhart, JoAnn Loulan, Arlene Stein, Kitty Tsui and others, Framing Lesbian Fashion incorporates archival photos and personal stories to document the sociology and history of lesbian fashion.

"A ground-breaking journalistic fashion tour of the lesbian community."
-- Franklin Gross, Bay Area Reporter, San Francisco

"Don't be fooled by the title: this one-hour film frames a much wider picture than any literal connotation the word 'fashion' might suggest. Framing Lesbian Fashion will not only be enjoyed by those whose experience it reflects, but can serve as an educational primer in lesbian sensibilities."
-- On Our Backs
Contact:
Frameline Distribution
346 - Ninth St.
San Francisco, CA 94103-3809
PH 415-703-8655
FX 415-861-1404
distribution@frameline.org