The Village Shoppe -- Sistah Biz

Specialty Items
Make sure you visit Blackberri Café Xpressions to see our new line of Love, Lust, Passion and Pain greeting cards and postcards, designed by Blackberri Café especially for lesbians of color!

You can also visit our other café shops to buy your favorite lesbian videos and cds, book your vacation, purchase travel accessories and pick up your favorite magazines and books... to take on your trip!

Just click on the links to shop til you drop! Remember that a percentage of all purchases made at our E-tique will be donated to charity.

If you would like to be notified about future new products please join our e-mail list.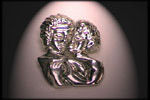 Adorn your body with our custom jewelry...NEW ITEM!!!

Hand made custom passion pendants in silver, gold and platinum.
The pendant is a hand made custom re-creation of the Blackberri Cafe logo of two women in a passionate embrace.
Please allow 4 to 6 weeks for delivery.


Back to top
---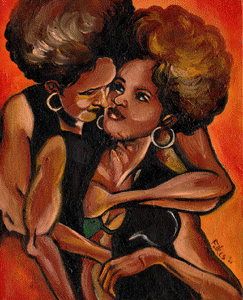 HunnyPot Greetings provides artwork, posters and greeting cards for women who love women. Our talented artist have created a fresh and exciting body of work that celebrates female relationships. While our material is geared towards women of color, all women can enjoy and appreciate our products.

We encorage you to explore our site:
http://www.hunnypotgreetings.com/

---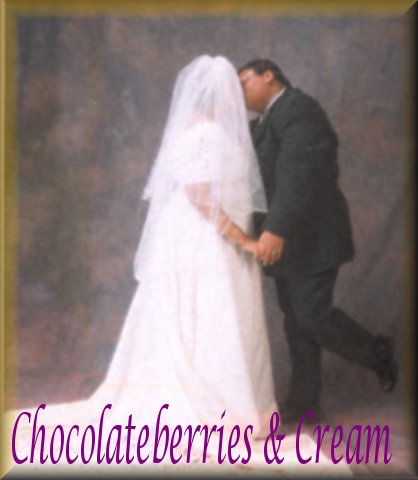 Chocolateberries & Cream -- Chocolateberries & Cream is a greeting card company for lesbians of color, and our main goal is for every card to project the intimacy in lesbian relationships. Our cards tell lesbians of color that her relationship matters. There are many women who are involved in cross-cultural relationships. Those unions are just as important. That's why we can't limit the term "color" to African-American women. For Chocolateberries & Cream, it will mean all women, but we are choosing to put not only African-American women in the forefront, but also women of African, Asian, Caribbean, Hispanic, and Native-American descents. http://www.touigroup.com/
---

TLS (The Lesbian Shopper) is a lesbian-owned and operated affiliate-based business. Being an affiliate-based business allows us to maintain a high-quality website at all times for our shoppers. http://www.lesbianshopper.com
---
Event Planning and Promotion

Pizzazz Productions, Inc.

Where we specialize in quality events for alternative lifestyles by promoting, coordinating and hosting social events in various locations in the US. Our mission and focus is to help bridge the gap for women and men in alternative lifestyles who colors are included in the "rainbow" by coordinating resources needed to enable quality events and social gatherings. Also, to facilitate partnerships with service providers and the people who need or want their services. Social promotions include and not limited to: "Pizzazz's Ladies Night Out" Dances/Socials, "Pizzazz's Unity Dances for Men and Women, Monthly Happy Hours for Professional Women & Men, Brunches, Film/Movie Nights, Dining Out ventures to "gay friendly", owned or operated restaurants, Customize Travels, Theatrical Shows / Performances, and other Group Events: Theme parks, Comedies, and Professional Games.

We offer unique services to non-profit and for-profit organizations and entities with their promotional, fund raising, event coordination, technical support, and marketing needs. Quality services include and not limited to: Corporate Sponsorship recruitment, Entertainment Bookings, Public Relations, and Raising Funds through a quality social event.
FOR PRINTABLE DOCUMENT VERSION OF SERVICE OFFERINGS
IN RTF FORMAT, CLICK HERE:

PIZZAZZ PRODUCTIONS, INC.
"Providing quality events for all lifestyles...Doing it with Pizzazz"
---
Business Services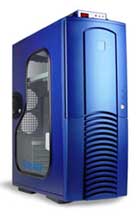 Girl Power PC
Our founders Ailette and Sissy came up with the idea of Girl Power PC with hopes of being able to provide women with a positive place to purchase personal computers, parts and accessories. It was felt that women needed and deserved a special place where their questions, concerns and computing needs can be met without the hassles and misinformation of conventional buying from large retail outlets.

Our primary focus is to provide excellent customer service and support. With our detail oriented buying program, we take the guess work out of buying a PC. We intend to meet our customers expectations and needs by taking time to get to know our customers and assist them with purchasing a system that is tailored to their specific needs.

Our company is women owned and operated. Our friendly and knowledgeable female staff technician's are perfectionists who can custom configure systems per our customers needs. To further assist our customers, we have an Network Specialist who can custom tailor plans and designs for those customers who require network based solutions. We even have the capacity to travel to your place of business for delivery, setup, installation and employee training.

| | |
| --- | --- |
| | |
Girl Power Electronics, Inc
423 S. Highland Street Mount Dora, Florida. 32757
http://www.girlpowerpc.com/index.htm


---
ProWord Services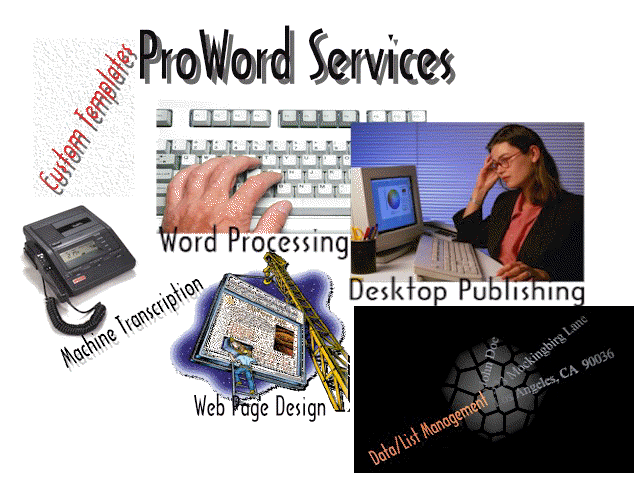 A Complete Office Support Service
Services Offered:
Desktop Publishing
Word Processing
Tape Transcription
(VHS, Standard,
Mini & Micro Cassettes)
Database and List
Management
Web Page Design
Software/Applications Training
Contact:
Web: http://home.pacbell.net/adodom/
Restaurant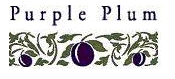 Oakland now has it's first upscale Black lesbian co-owned restaurant -- The Purple Plum California Soul Kitchen--Which is located at 4228 Park Blvd. in the Glenview section of Oakland. Sharon Anderson, who is one of the owners, is a highly acclaimed chef in the Bay Area. Sharon has worked as the head chef at many of the private country clubs and exclusive restaurants in the San Francisco/Oakland area. This is her first venture on her own, and she describes the food at the Purple Plum California Soul Kitchen as Seasonal Comfort Food. The Grand Opening was October 29, 2001 and they are still going strong.
Voted "Best Newcomer 2002" by East Bay Express The Purple Plum California Soul Kitchen's offerings are food for the soul. The owners span the gamut of culinary tastes thus making the Purple Plum's offerings food for everyone's soul, from Lamb Chops with Lemon Mint Rice & Asparagus to Cider Glazed Pork Chops with Ginger Vanilla Sweet Potatoes & Greens -- ahhhhh, mouth watering. The Purple Plum also has a nice selection of desserts and wines. The menu is seasonal so call or check their website for what's currently cooking in the kitchen.

For reservations call (510) 336-0990 or visit their website at:
http://www.thepurpleplum.com/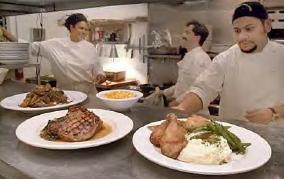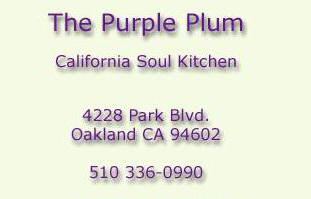 Hours:
Tuesday thru Thursday: 5:00 p.m. to 9:30 p.m.
Friday thru Saturday: 5:00 p.m. to 10:00 p.m.
Sunday: 5:00 p.m. to 9:00 p.m.
This sistah can cook!!! Before opening her restaurant she had a business where she prepared weekly meals for extremely busy folks, and she would flash freeze them and bring them to your home. So every evening all you had to do was pop one of her loving prepared meals into the oven. She has a special gift for preparing food for people who need to watch their intake of fats and salt, yet want their food to taste just like what their Mothers/ Grandmothers use to make. Without a doubt Sharon is a culinary wonder. I hope all of us will pass the word and support this beautiful sistah as she brings her wonderful talents to our community. -- Brenda Crawford
---