June 30, 2006
Big Mama Thornton - Down Home Shakedown
A Leader/Legend, Big Mama Thornton could throw down big time. Here's an old video showing some of her abilities. Joining her in this "Shakedown" are "the man" John Lee Hooker, J.B. Lenoir, Isaiah Ross, and Shakey Horton.



Posted by adodom at 12:34 AM | Comments (0) | TrackBack (0)
June 25, 2006
The Underground Love Train
Life much like god...much like love has a away of moving through the day. Reminding you that it is here for you to love and to live. One morning I asked a friend to email a quote I saw written on her window. A quote by poet/songwriter of Sweet Honey and the Rock, Bernice Reagon. That night I was invited to see her daughter Toshi Reagon perform at Joe's pub. In the middle of a song about love and life she stopped the band to echo her mother's words with her own. Somehow Harriet Tubman took the mic. - Hanifah Walidah
Posted by adodom at 12:14 PM | Comments (0) | TrackBack (0)
Meshell Ndegeocello: Who is He(what is he to you)?
Posted by adodom at 12:04 PM | Comments (0) | TrackBack (0)
Meshell Ndegeocello If That's Your Boyfriend (1994)
Posted by adodom at 12:00 PM | Comments (0) | TrackBack (0)
June 19, 2006
Lionel Richie: Coming Home
Lionel Richie has returned with "Coming Home", his new studio release slated for September 12, 2006 on Island Def Jam.
Hear what he's been up to by checking out the audio for "I Call It Love" . Pay close attention to the words, they are classic Richie.


LIONEL RICHIE
"Coming Home"
Windows Media Hi | Windows Media Lo | Real Media Hi
Island Def Jam
www.lionelrichie.com
Source: Tynicka Battle
ThinkTank Marketing
535 West 34th Street, Suite 102
New York, NY 10001

Office: (646) 792-2226
Cell: (917) 232-0260
www.thinktankmktg.com
AIM: tynicka
Posted by adodom at 11:54 PM | Comments (0) | TrackBack (0)
June 11, 2006
Music With A Twist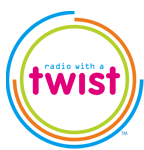 MUSIC WITH A TWIST THE FIRST MAJOR LABEL FOR LGBT ARTISTS IS BEING LAUNCHED BY SONY MUSIC LABEL GROUP AND WILDERNESS MEDIA & ENTERTAINMENT
Sony Music Label Group U.S. and LOGO Founder Matt Farber's Wilderness Media & Entertainment announced today that they have joined forces to create MUSIC WITH A TWIST, the first major music label dedicated to identifying and developing lesbian, gay, bi-sexual and trans gendered (LGBT) artists. MUSIC WITH A TWIST will collaborate with the Group's U.S. labels and divisions, including Columbia Records Group, Epic Records, Sony Nashville and Sony Urban Music.
The TWIST roster will feature LGBT artists who have mass appeal and hit potential across all musical genres. Also planned for the TWIST imprint is a series of branded compilations geared toward the LGBT audience, as well as music fans everywhere. These compilations will feature hit songs by established artists that have been embraced by LGBT audiences, as well as tracks from emerging gay artists. The first of these compilations will be released in June 2006 during National Gay Pride Month. As part of its focus on identifying and developing new artists, TWIST is in the process of assembling a nation-wide network of local/regional A&R talent scouts to bring gay talent with a local buzz or a gay fan base to the attention of TWIST.

Continue reading "Music With A Twist"
Posted by adodom at 02:49 PM | Comments (0) | TrackBack (0)
May 20, 2006
Sony Targets Gay & Lesbian Audience
Dan Glaister in Los Angeles
Thursday January 12, 2006
The Guardian
I Will Survive by Gloria Gaynor is bound to make it. So too, perhaps, will the more discordant tones of Yoko Ono's club hit, Walking on Thin Ice. But you can count on Barbra Streisand being there. Sony Music announced the launch of a label dedicated to supporting gay, lesbian, bisexual and transgendered artists.
Music With a Twist, a joint venture with Wilderness Media and Entertainment, will feature artists who have crossover appeal, and also plans to release compilations aimed at gay and lesbian audiences. "We're looking to sign artists who make great hit music that can have mass appeal regardless of genre," said Matt Farber, president of Wilderness. "There have been independent gay and lesbian labels before, but nothing that has the clout of Sony. We can mine all the great music within the Sony archives and beyond." [Read More]
Posted by adodom at 02:19 AM | Comments (0) | TrackBack (0)
_________________________________________________________________________________