March Articles....
Black in Chicago
by D. Kevin McNeir (3/1/2003)
Chicago Blacklines
Photo Left: Maria Lanier, Pastor Tindell,
and William Hall

From community activism to spirituality, Chicago's Black LGBT community continues to be on the move—making heads turn and providing opportunities for a better quality of life for sisters and brothers "in the life."

With that in mind, we focus this month on a new church—Praise Center Chicago, led by the Rev. Kevin Tindell; say farewell to two outstanding brothers at Horizons Community Services; and give kudos to the leaders of Chicago Black Lesbians and Gays.   [Read More]
 
The Power of FLOETRY

Flows with 'A Little Something in the Morning'
by Hana Anderson (3/1/2003)
Chicago Blacklines
There is a philosophical movement where idealism and realism are synthesized into a unique style of music that is "Floetic." It is a fusion of R&B music, poetry, and character-driven stories and melodies. And what better time, as this is the Age of Aquarius, this is also the Age of FLOETRY. "Poetic delivery with musical intent" has become the mantra of vocalist-songwriter Marsha Ambrosius (AKA Songstress) and poet-songwriter Natalie Stewart (AKA Floacist). The London duo's name FLOETRY was inspired by a fan, who appreciated the performance art of Natalie's poetry flowing to the grooves of Marsha's melodious voice. [Read More]


GURRRLOLOGY
The Freedom Evolution
by Vicky Nabors (3/1/2003)
Chicago Blacklines
It's a great time to be lesbian and gay in America. The New Age movement has pushed the issue of diversity to the forefront of public opinion. No longer can individuals oppress or victimize a person for being different without fearing some type of legal consequence. Of course, there are still some problem locations around the country where people insist on living in the dark ages. But, thanks to Hollywood, being lesbian is now chic, Queer as Folk is hot, and gay is exciting.

Additionally, I'm excited to see the phrase, "sexual orientation," included on more lists of non-discriminates in many places of business and education. My soul rejoices whenever I see this phrase listed with the others. The impact of knowing that I can be open about being "me" and still compete for jobs, housing and admission to various institutions is quite liberating. Its emotional impact is similar to those that I experienced back in the 1960s when my family happened upon a sign that read, "Coloreds are Welcome," as we traveled through the south. This inclusiveness is an affirmation of our human value, and a promise of equal security.  [Read More]
Purrfectly Speaking
by Anita Charlot (3/1/2003)
Chicago Blacklines

Springtime is approaching. The time of year when the trees begin to bud, flowers begin to bloom, and the birds begin singing on our windowsills. This is the time we normally shed the weight of the winter, open the windows, clean the house from top to bottom and change the décor from dark to light and pastel colors.

What time is it for you? Is it time for you to clean house? Would that be your physical house/apartment, or would that be your mental/spiritual house? Can you identify any areas of your life where you could use a new outlook? How are you feeling physically? Could you benefit from switching to a healthier lifestyle? Would exercise allow you to have more energy? Be more productive at work? Increase your overall stamina?  [Read More]
On FemmeNoir
Raised in Boston, Massachusetts, Blue Telusma has been writing since the tender age of eight. At twelve years old she was admitted into Boston Latin Academy, one of the top rated exam schools on the east coast. Her junior year at the Academy she wrote a paper on Alice Walker (author of 'The Color Purple') and shortly thereafter was presented the opportunity to meet the highly acclaimed novelist.  
Blue Telusma's soon to be released and self published novel, "Reasons" is available for preview on her site at BlueCypher.com.  She states "At first there seemed to be the misunderstanding that the site would just be about me. I quickly cleared that up! lol. I've visited a lot of black lesbian sites over the years and the thing I love the most about them is the fact that we as women of color who love other women are finally setting up our own little spots on the net where we can share ideas, and information with each other. For many people who live in small communities where things pertaining to being "in the life" aren't readily available to them, the internet is sometimes their only resource. And because of that I think this is a great medium for us to use not only to connect with each other but to empower our sisters out there who have no where else to turn. And that's really what I had in mind from the start. So basically I guess the "point" of Blue Cypher.com isn't only to get my name out there but it's also a great way to share whatever I know with everyone else."

She has allowed us to publish a little bit of it here on FemmeNoir.  It is certainly a page turner and I could not stop reading until I got to the end.  Enjoy!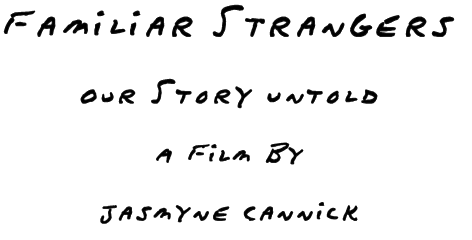 FAMILIAR STRANGERS: 
OUR STORY UNTOLD
By Jasmyne Cannick

Barely Breaking Even Productions (BBE Productions), a division of Bamboo Media, has embarked upon a three-prong project to include a documentary film, a photography book and a photo-text exhibit. The project is a collaboration between journalist and publicist Jasmyne Cannick and long time activist and writer Charlotte M. Young  "My personal goal is to incite the black family to start talking more openly about sexual orientation and I believe that once we see the diversity of gay people and hear their stories, this in itself will help to combat homophobia in the black community and more specifically in the black church," comments Young. 
 
My Trip To Nia With Christine
Article and Photos By Gayle Fuhr

There was a beautiful alter set up and so on the first night when we were asked to say our name and where we were from, I did and I mentioned that I had brought a very big Nia supporter with me, Christine. I asked if I could place her urn on the alter for the weekend and leave her there until we were ready to have a ceremony for her on Sunday. I was asked to bring Christine's ashes with me the next morning for the opening ceremony and was asked to talk about her. My first reaction was that there are so many women here who knew her so much longer than I and maybe they should speak. I was told that I was entrusted with her and so it would be more appropriate for me to do so.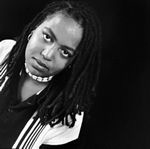 Fear of a Black Lesbian Planet
By Samiya Bashir
"It's the big pink elephant in the middle of the room. Everyone knows it's there — and we quietly tiptoe around it, afraid that even acknowledging its existence would throw off the delicate balance that exists in our pretending it isn't standing there, grazing on our avoidance. If we do choose to look at the elephant's skin, we see that she carries the tattoos of racial division — exclusion, nasty feelings, words, and actions, the unspoken rules of separation.
Black lesbians trying to find out who we are both as women of color and as lesbians find the invisible wall we bump up against while trying to find access into the lesbian community even harder to bear. White women may feel equally bruised by a situation where they don't feel they are being exclusionary at all. Some black women, reeling from accusations of being overly sensitive, question whether or not we are just imagining foul play.
BY RHONDA SMITH
Washington Blade


A distinguished group of gay and lesbian writers of African descent gather, and in the very act of doing so find themselves making a political statement
FOR ABOUT FOUR years now Lisa C. Moore, the founder of RedBone Press, the only black lesbian publishing house in the U.S., and a handful of friends in her literary circle have been talking about sponsoring a national conference for gay writers of African descent.

The conversations traditionally unfolded after they left OutWrite, a now-defunct national lesbian and gay writers' conference held in Boston. While OutWrite gatherings would attract as many as 900 gay writers, Moore and a close colleague, poet and writer G. Winston James, said it was a mostly white crowd and issues of concern to many black writers there were often overlooked.
---
The Gay and Lesbian Hall of Fame
The Chicago Gay and Lesbian Hall of Fame is both a historic event and an exhibit. through the Hall of Fame, residents of Chicago and the world are made aware of the contributions of Chicago's lesbian and gay community and the community's efforts to eradicate homophobic bias and discrimination.
With the support of the City of Chicago Commission on Human Relations, the Advisory Council on Gay and Lesbian Issues established the Chicago Gay and Lesbian Hall of Fame in June 1991. The inaugural induction ceremony took place during Gay and Lesbian Pride Week at City Hall, hosted by Mayor Richard M. Daley. This was the first event of its kind in the country.
---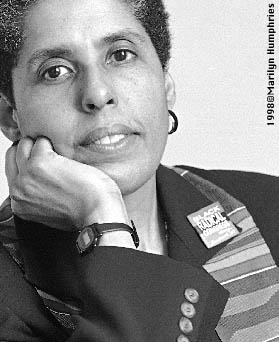 Passing The Torch
What is Activism?
The Oxford English Dictionary defines 'Activism' as "a doctrine or policy of advocating energetic action", and an 'Activist' as "an advocate of activism". The Random House Dictionary furthers the definition of 'Activism', defining it as an "involvement as a means of achieving political or other goals, sometimes by demonstrations, protests, etc.".

Much can be learned at the feet of an activist; those who have walked the walk and talked the talk.  The following are men and women, straight and gay who have been in the trenches of activism, have suffered the wounds and who have enjoyed the libations of success.  They are presented here for you to hear their words and be inspired.  You may consider yourself one person, but one person can inspire many people, or many nations.   
 
---
Falling for Straight Women
by Sonya Shields

Sonya Shields is an African American lesbian, who came out ten years ago while living in Washington, DC. Within a few years of her coming out, she took a position with the National Gay and Lesbian Task Force. For over six years, she held a senior position within the organization, joined several national boards, and participated in other community activities. But despite her professional career as an activist working to achieve social justice for lesbian, gay, bisexual and transgender people, she settled for affairs and relationships with too many straight women. This is her story.
 
---
World View:  Native Americans
Sex and Spirit: Native American Lesbian Identity
Native American and First Nations lesbians have to deal with unique issues as a result of their history, cultural status, and perceptions as Natives. They come out of a history of genocide; their people have been persecuted, killed, kidnapped, and assimilated for hundreds of years and still face lingering aspects of genocide. They face homophobia and sexism from their own people; racism from lesbians; and racism, homophobia, and sexism from the dominant society, not to mention the classism many Native Americans have to deal with.
---
World View:  Brazil
Brazil's Hate Crime Murders Number 132 in 2001

This year, with music blaring from more than 20 sound trucks, hundreds of thousands of people danced and marched through Sao Paulo Sunday, June 2, in what was billed Latin America's biggest gay pride parade. Organizers attributed the huge turnout to the presence of heterosexuals who sympathize with the gay rights movement.
BUT, Brazil is still the World Champion in the murder of homosexuals.  Every 3 days a gay man, transvestite or lesbian is brutally murdered in Brazil. [Read More]
---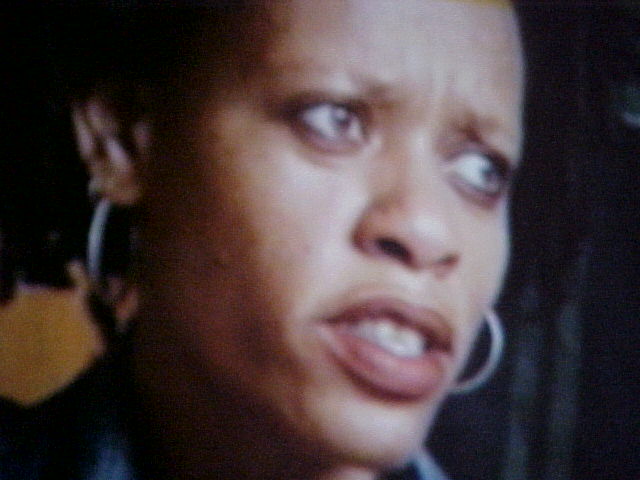 World View: Africa
Forging a representative gay liberation movement in South Africa

The history of gay liberation in South Africa reflects the history of the country: South African gays were divided along race, class and gender lines despite their common experience of sexual oppression.1 For decades, the public face of the South African gay liberation movement was white, middle-class and male and as a whole it failed to link itself to the broader liberation struggle. From today's vantage point the gay movement was at best equivocal in opposing apartheid, and at worst complicity in supporting it. 

Article also features African lesbian activists, artists and storytellers.  [Read More]
 
---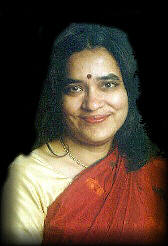 World View: Reclaiming Gay India
with Ruth Vanita (Gay Today)

I called Ruth Vanita on a lazy winter afternoon about a month ago. I had just finished reading Same-Sex Love in India, a book that she co-authored with Saleem Kidwai. Our conversation was less of an interview and more of a cozy, timeless cosmic chat of the kind that's called 'adda' in Bengali, which covers everything from cabbages to kings and spans centuries.
Since she used to teach at an elite women's college attached to Delhi University, a college that was a sister college to my own alma mater St. Stephen's, we discovered many common acquaintances and friends. I felt transported back in time to the courtyard of the Delhi University coffeehouse where, in the comforting shade of an ancient banyan tree, I would engage in passionate political, literary, and philosophical discussions with teachers and fellow students.
[Read More]
---