FemmeNoir
A Web Portal For Lesbians Of Color


---
Vicki Randle
Vocalist, Persussionist,
Multi-Instrumentalist & Songwriter
Vicki Randle: vocalist, percussionist, multi-instrumentalist and songwriter, is one of the most sought after talents in the music industry as well as one of the most visible musicians in America. A full-time member of the acclaimed Tonight Show Band led by Kevin Eubanks, she was hired by Branford Marsalis, the band's former leader, primarily as a percussionist-there had never been vocals tunes in the Tonight Show Band before. Well, it didn't take long for Vicki's talents to be put to regular use, singing background vocals with many of the shows guests, singing a variety of styles for comedy bits and, most recently, as a featured vocalist, fronting the band during commercial breaks.

Both her skill and musical flexibility keep her in demand by guests as diverse as Phil Collins, Al Green, Elton John, kd lang, Vince Gill, Tori Amos, Albert Collins, Robert Palmer, David Sanborn, Al Jarreau, and Garth Brooks.

In fact Garth thought enough of her performing and songwriting skills to give her one of his own guitars, after using it for a Tonight show performance, saying, " All I want is to see you playing this, singing your own songs on TV sometime soon." He got his wish last April, when Vicki was asked to perform to original songs for the NBC music show "Friday Night."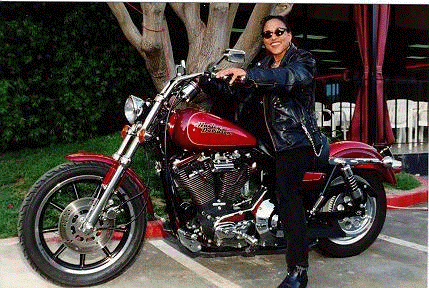 With the influences of two professional musicians while she was growing up, (her father a jazz pianist and her aunt an opera singer) it's no surprise that versatility is one of her strong suits. Beginning her musical career as a folk guitarist, influenced by the British groups Pentangle and Fairport Convention, she soon discovered Led Zeppelin, King Crimson and Yes, fronting rock bands in high school as well as playing clubs solo, covering Joni Mitchell, James Taylor and Linda Ronstadt tunes. The novelty of a black woman performing these musical styles as well as her obvious talent allowed her to begin making a living as a musician before she was legally old enough to be in many of the bars and clubs she played. Eventually her Jazz roots began calling and Vicki began to experiment with adapting the standards she had grown up hearing by Billie Holiday, Ella Fitzgerald and Sarah Vaughn as well as the R & B and Blues work of Otis Redding, Etta James and Aretha Franklin to her solo performances. This synthesis enticed Vicki to a new level of vocal experimentation as she began to integrate scat singing and vocal soloing into her repertoire.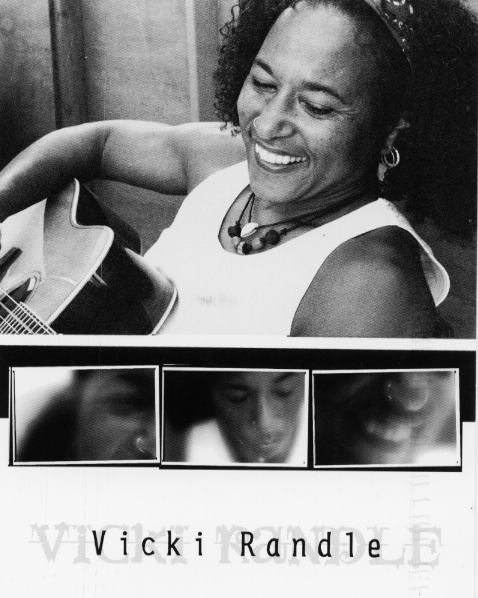 The scope of Vicki's ventures before (and since) joining Jay Leno at NBC is as diverse as it is extensive. In the two decades that she's been dazzling audiences world-wide with her deeply emotive, stunningly elastic voice, she has concurrently graced stages in a vast array of instrumental roles. She has been a bassist with Laura Nyro; a percussionist/lead and background vocalist with George Benson, Wayne Shorter and Lionel Richie; played harmonica, percussion and sung with Kenny Loggins, and keyboards with Sheila E. She has performed and recorded duets with Benson, Richie and Loggins in four videos and has over fifty album credits to her name. These include the Grammy-nominated "In Your Eyes," which feature her lead vocals with George Benson on the duet "Late at Night." She has sung too many background vocal sessions to enumerate, most notably on recordings by Aretha Franklin, Celine Dion, Michael Bolton, Sheila E and a host of others.

She wrote the bittersweet "What Good Does It Do Me Now?" for Cris Williamson's "Blue Rider album," which Emily Saliers, of the Indigo Girls calls one of her favorite songs. In addition to her percussion work on Branford Marsalis' "Buckshot Lefonque", and her haunting rendition of "You've Changed," the song immortalized by Billie Holiday, artfully rearranged by the Turtle Island String Quartet for their release "Who do We Think We Are," her percussion and vocals arrangements are prominently featured on Ferron's newest release, "Still Riot." Vicki's unique ability to morph, or synthesize completely dissimilar vocal styles can be heard in many specialty recordings. Stewart Copland, of Police fame sought out Vicki to create a dissonant, moody, Polynesian flavored tone on the soundtrack of the Warner Brothers film, "Rapa Nui," as well as a piece written for the Albany Symphony Orchestra.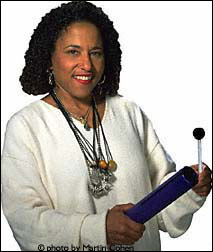 Her vocal work has been prominently featured throughout the series "The New Adventures of Flipper," as well as on the opening and closing theme songs for "Baywatch Nights." Some of her other performances include a Prince's Trust performance for Prince Charles and Lady Diana, playing in the Arkansas Inaugural Ball this year headed by David Pack, with an all-star lineup that included Bruce Hornsby, George Duke, Michael McDonald, and is a Los Angeles Lakers and Los Angeles Clippers regular singing the National Anthem. She was feature artist at the 1996 Berkeley Jazz Festival, performing a Tribute to Ella Fitzgerald and with the Tonight Show Band sang the opening Invocation, arranged by Kevin Eubanks- "Amazing Grace/I'm Every Woman," for the Revlon Run/Walk for Breast and Ovarian Cancer Research 1996 and " Motherless Child/We Are Family," at the 1997 event.

A San Francisco native, Vicki now lives in Venice Beach, rides a Harley-Davidson FXR, watches lots of hockey, and works on her Mac and in her home studio when she is not at NBC. She hopes to release a CD this year of her solo work.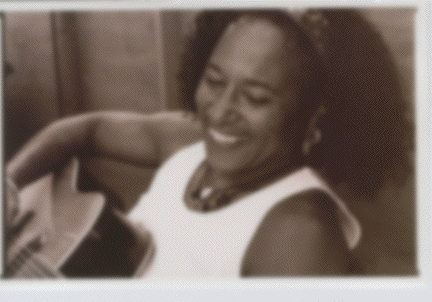 Website: http://www.vickirandle.com/

Source: http://www.vickirandle.com/

Vicki Randle Will Perform At The 27th Michigan Womyn's Music Festival -- Aug. 13 - 18, 2002
Check out: http://www.michfest.com/ for more information.
Home