FemmeNoir
A Web Portal For Lesbians Of Color


---
Storme Webber
"In African societies and in Native American societies there were always cross dressers" -- Storme Webber
"Love is my sword and truth is my compass."-- Assatta Shakur
"Internationally acclaimed bard-diva Storme Webber conjure/weaves the fabric of poetry and song with pain, love and victory to heat you, soothe you, move you..." --M. Jonson/ WOMRecords

Storme Webber is a transgender artist, poet and performer from Seattle, Washington – her mother is a lesbian and her father was bisexual. Storme's stories reveal how invisible both black transgender and queer family histories have been. She has performed extensively throughout the USA, England, the Netherlands and Germany. Her varied credits include BBC Radio, ITV Television, and theater: "For Colored Girls...," London; "Gross National Product", the kitchen, NYC.

She has performed her one woman show "Wild Tales of a Renegade Halfbreed Bulldagger" to sold out audiences in Europe and the US; and her literary work has been anthologized in several countries. Other recent film work includes: vocals on the soundtrack of "Hope in Heart: May Ayim," Germany 1998, and narration on the documentary "Black Russians," USA 2001.
In addition to her own work, she has promoted the creative expression of women of color worldwide, and remains inspired by such brilliant forerunners as Angela Davis, Audre Lorde, Essex Hemphill and Assatta Shakur. She remains committed to expanding definitions of sex/race/gender/sexuality, and struggling for social justice via the medium of art, believing as Bertoldt Brecht said that "Art is not merely a mirror held up to reflect reality, but a hammer with which to shape it."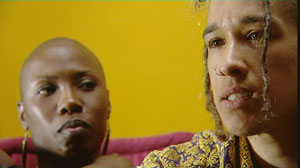 As an artist I have followed the natural flow of my life. I have always been this way, always tried to, as James Baldwin put it "...go the way your blood beats.."
My art rises from my cultures, my Aleut-African-Choctaw ancestors. It blooms from Earth of Seattle, of my working-class and queer origins. It takes root in a desire to name myself, to tell the truth. To fill the silence imposed upon my ancestors and the silences with which oppression clothes itself. It grows from a desire to be of use, to try & cultivate positive change and evolution. My art walks a blues step down the road, forever aiming to hit a straight lick with a crooked stick....

Source: http://www.venusboyz.com/main1.html
Contact:
New Film
Venus Boyz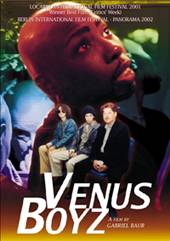 Storme Webber is
also featured in this fabulous film.

More On the Film At:
www.venusboyz.com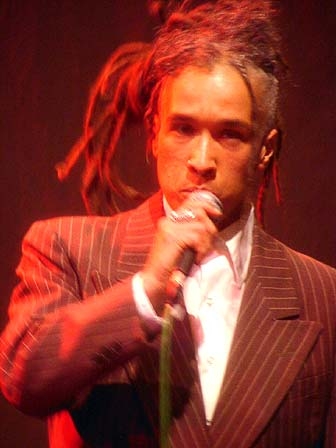 Home