FemmeNoir
A Web Portal For Lesbians Of Color


---
Shelley Doty
"I started singing as soon as I could talk. I took piano lessons and flute lessons and violin lessons all through school. The Berkeley school system had a music department and when I was in Hillside, which I guess would have been first and third grade because I skipped second, I was taking recorder. That was when I was first introduced to notes. I was taught that these are the notes, this is what they do. But I was always more into exploring it in an intuitive way. In college, when I actually studied music - that's what I got my degree in - I fought the theoretical in a way. I didn't want to think that way."
Shelley Doty is an artist who is always moving forward. A former member of the eclectic west coast band Jambay, Shelley has continued to build her reputation as one of the hottest guitarists of the nineties. Sometimes guitarist for Pele Juju, sometimes solo musician, sometimes guest for any number of bands around the San Francisco Bay Area, wherever Shelley is playing you can expect to see a virtuoso who brings together a variety of influences into a completely unique style. I was fortunate enough to meet with Shelley on a warm, sunny afternoon in Santa Cruz, where we spoke about her latest e.p., "Opportunity", her new band, her studio work with Booker T. Jones, and other aspects of her life and music.

Over 800 acts submitted entries to be considered for the San Francisco Xoom.com/Lilith Fair Acoustic Talent Search. During the contest Shelley brought the packed crowd at Slim's nightclub to its feet and wowed the judges with her guitar playing, expressive vocals, and originality. Shelley is very excited and honored to have the chance to play at the Lilith Fair and intends to make the most of this opportunity.

Shelley Doty is a San Francisco Bay Area local who has been playing guitar for over half of her life and singing since she could talk. She's been called a guitar goddess and plays with wild abandon as well as open tenderness. At thirteen Shelley heard a song on the radio and realized that she would rather play the guitar than do just about anything else. She picked up the instrument the next day and hasn't put it down since. Shelley pretty much taught herself to play guitar, before going on to earn a degree in music from the University of California, San Diego. In addition to being a fantastic guitarist, she also has a powerfully rich voice, is a prodigious songwriter, and is a dynamic performer. The East Bay Express called Shelley "the complete performer in her use of cranked emotions in her singing, edgy rock energy and swinging jazz guitar rhythms."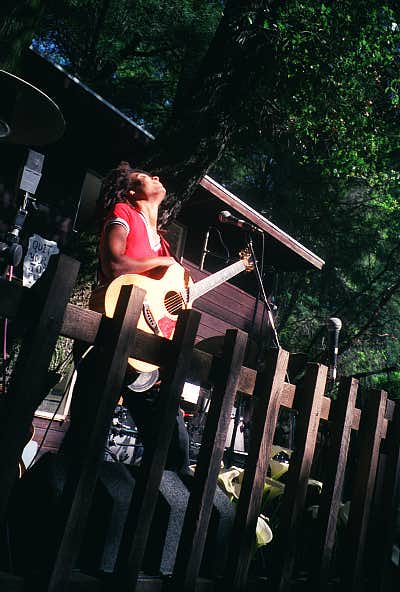 Shelley's music is rock & roll in its best tradition: it infuses pop, blues, jazz, and folk with a strong dose of passion. It's not too heavy, but it's got an edge, and it can also be delicate and subtle. It's not just that she can play, it is the way Shelley interprets a song, both through her guitar and her voice. She tells compelling stories about life, drawing inspiration from personal loss to a stranger's smile. Some of her best songs are simple observations that ring true for all of us, such as in Passion Play: "Set a line and speak your mind or you'll be sorry / The problem with passion it can slip away / I guarantee you'll want it back someday."

Shelley spent many years honing her talent on the road and recording with her band Jambay, a popular indie jam-rock band that toured nationally and released three CDs before disbanding in 1996. At that point Shelley conceptualized her own mini-label, Howlin' Music, and formed the Shelley Doty X-tet (a rotating group of exceptional musicians). In 1997, she released her first solo CD, an acoustic EP aptly titled Opportunity. Shortly thereafter she co-produced a demo with the legendary Booker T. Jones at Fantasy Studios in Berkeley, CA. The first Shelley Doty X-tet album, Possible Reasons For My Insomnia, features Shelley on electric/acoustic guitars and vocals. In the last year Shelley's been teaching herself bass and drums and used both instruments along with keyboards and guitar to write a lot of the material in her home studio. In true indie-style, basic tracks were recorded one day in a glass and log cabin in the Santa Cruz Mountains. Shelley wrote all the tracks except one, a beautiful cover of Kate Bush's L'Amour Looks Something Like You, and she produced and co-mixed the entire album. Rich Williams, the mad scientist behind Snap to Zero studio engineered, co-mixed and was the assistant producer on the project. The bulk of the recording has Deb Lane on drums and Chad Heise on electric bass, with Mike Sugar and Jeff Hallan adding stand-up bass to one tune each. This recording showcases Shelley's songwriting with themes ranging from love to lunacy. It's catchy, thought provoking, and fun to listen to. The CD is a true testament of the amazing music that is being recorded on shoestring budgets by independent artists who will be tomorrow's shining stars. Possible Reasons For My Insomnia will be pressed as a limited edition and released in conjunction with Shelley's Lilith Fair performance.

Contact Information:
Shelley Doty
2342 Shattuck Avenue PMB #198
Berkeley, CA 94704
For booking, management or any other related questions or comments:
Howlin' Music
2342 Shattuck Ave. PMB #198
Berkeley, CA 94704
(415) 273-7276
Source: For more information, visit Shelley Doty's official sites:
www.shelleydoty.com
Interview With Shelley Doty
http://www.butterflydreams.com/pub/interview.html


Shelley Doty In Concert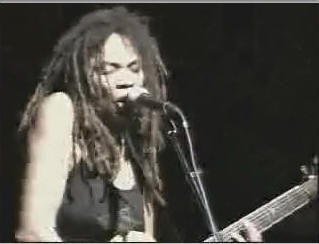 The Shelley Doty X-Tet -- performing "Shy," "Opportunity," and "Teeth."
Lo-Fi - 56K dialup
Hi-Fi -- DSL/TI


Shelley Doty X-tet CD (1999)
Possible Reasons For My Insomnia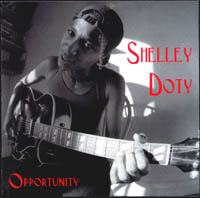 Shelley Doty Acoustic EP (1997)
Opportunity
Home