FemmeNoir
A Web Portal For Lesbians Of Color


---
Laura Love
Songwriter/Performer
Laura Love and Mercury Records seemed like a match made in heaven. Spotted by an A&R man at a stunning Carnegie Hall performance, Laura was soon pursued by the eclectic major label. Although she had been resisting the majors for years, Laura was won over, and Octoroon, Laura's 1997 Mercury debut, garnered rave reviews from The New York Times, San Francisco Chronicle, Time, People, and the folk and alternative media. Following a legendary interview on National Public Radio, the CD topped the noncommercial radio charts for weeks.

Shum Ticky, her second Mercury recording, landed the Laura Love Band on the cover of Acoustic Guitar, and the New York Post heralded the CD as offering "one of the best albums of 1998."

Then, in what proved to be the largest gutting in the history of the music business, a corporate merger brought a premature end to hundreds of bands' contracts. Laura's match-made-in-heaven was over.

Despite dwindling corporate promotion, Shum Ticky found its way into commercial radio markets that had previously ignored her. And 1999 brought a performance schedule that outpaced even her major label tours.

Laura's word-of-mouth following seems to have a life of its own. Her burgeoning audience is attracted to her amazing voice and deep-groove folk-funk bass lines, which merge in a style by turns called Afro-Celtic or hip-alachian. "My mission in life is to put the 'yo!' back in yodel," Laura says. "It feels really good to put a Middle Eastern melody with an Afro-pop groove; they flow together naturally."

For nearly a decade, she's been stealing shows at dozens of prestigious festivals throughout North America and internationally, including Ben & Jerry's Newport Folk Festival, the Vancouver, Calgary, and Winnipeg Folk Festivals, North Carolina's Merlefest, Philadelphia Folk Festival, California's High Sierra and Strawberry Music Festivals, Colorado's Telluride Festivals, Florida's Magnolia Music Festival, and Germany's Women in (e)motion.

Born in Lincoln, Nebraska, Laura began her professional career at age 16, singing pop and jazz standards at the Nebraska State Penitentiary. She soon moved on to club and college dates, developing her distinctive vocal and bass style over the years.

Settling in Seattle, she took up grunge-blues as a founding member of Boom Boom G.I. in the late '80s. Alternately hailed as the best- and the worst- band in the city, Laura was stung by a critic who slammed her for wasting her considerable talent in an "annoyingly pointless" band and took her to task for singing sexist material. Laura now claims that she was concentrating so hard on learning to play bass while singing that she didn't pay any attention to the lyrics! She examined her priorities and began writing. The result is a weave of ethnic and American roots-influenced music underscored by powerful rhythm and executed with stunning vocals.

Prior to her Mercury recordings, Laura released three acclaimed albums on her own label, Octoroon Biography. Putumayo World Music included her music on two multi-artist compilations and released "The Laura Love Collection". Recently, Laura contributed her soulful rendition of "Son of a Preacher Man" to the Dusty Springfield tribute compilation, "Forever Dusty!" and her debut CD for Zoe/Rounder entitled "Fourteen Days", was released in June, 2000. All of Laura's CDs enjoy AAA, college and public radio airplay throughout North America and are distributed nationally.

Laura's performance is exciting and uplifting-literally bringing audiences to their feet, dancing and singing along. She tours with her band using electric bass, acoustic guitars, percussion, and a variety of other acoustic instruments.
Interview
* Laura Love Interview 1 (Techno Dyke)
* Laura Love Interview 2 (Techno Dyke)

Website: http://www.lauralove.net/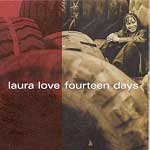 Fourteen Days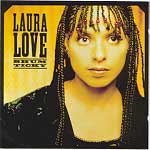 Shum Ticky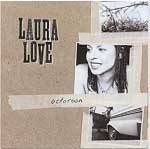 Octoroon
Laura Love Collection
Home