FemmeNoir
A Web Portal For Lesbians Of Color


---
Joi Cardwell
Performer
Latin/African-American singer/songwriter, Joi Cardwell is a "supermom" by day and popular "disco diva" performer by night.

"If I were asked to describe my music, I would first say that it was music for people who want to feel something. Then I guess I'd say it represents all that is in my soul," says Joi Cardwell.

Joi Cardwell grew up singing, first as a hobby and later as a backup singer for artists such as Jermaine Jackson and LL Cool J. After studying music at NYU, Cardwell worked with a pop-R&B group called The Promise and then collaborated with Chicago-based singer Lil Louis. In 1995 Cardwell released her solo debut on the Eightball label, a house album called The World's Full of Trouble. An eponymous album followed in 1997.



Sitting in a small cafe in one of New York's leading gay and lesbian bookstores, with her hair pulled back, dressed down in brown slacks and turtleneck, Joi Cardwell is a stark contrast from the high-energy, powerhouse diva that ignited the pulses of a packed gay crowd at Vinyl, one of Manhattan's hottest Sunday night dance clubs, just four nights earlier. Subdued, relaxed and soft-spoken, she sits in contrast to the jazz-tinged vocalist who, backed by her band and two back-up singers (including dance favorite Sandy B.) captivated a standing-room crowd with her emotion-filled and uplifting performance at The Cooler, a West Village haunt for cutting edge musicians and performers.

But this is not surprising for the diverse and multi-talented, singer/ songwriter/ producer. A strong and savvy performer who is gaining a strong hold in a male dominated industry, the 30-year old mezzo-soprano, with a four-and-a-half octave range, is a mixture of many things musical - jazz, R&B, dance, pop.

But Cardwell is much more than a dance vocalist. While she recalls the magic of a Donna Summer and other disco divas, she also evokes images of Billie Holiday, Dinah Washington and an early-Diana Ross. She's as comfortable and at home with a soul or jazz tune as she is with the groove of an upbeat, high-energy kicker.

"When I write a song, I don't write it in a particular style. I write it as I hear it. Most of the time it's not written as a dance song, it's R&B or jazz and then it's remixed afterwards," she says.



As with her varying music styles, Cardwell is equally as comfortable with her sexuality. She makes no bones about being gay, something she's never tried to hide or disguise. Out since she was 21, Cardwell, says she's never thought about compromising her personal self worth to achieve commercial success. To her, being a lesbian is just part of her make-up, along with being African American and Latino.

"I don't go around telling everybody I'm gay, it's not something I advertise wherever I go, but if someone asks I am more than happy to tell them. I'm very proud of being gay," she says.

"It's never been a factor. It's who I am. There's no reason for me not to be out. If I'm going to be discriminated against, it's going to happen - whether it's because I'm Black, gay, Latin or a woman," she says. "I've never thought about not being out."

The singer, who says her sexuality has never held her back professionally, says part of the reason she feel strongly about being out is to show the younger generation that it's okay to be who you are. "Children never see people who are out in this industry. I think it's important to show diversity and individuality, especially to minority children, who say, 'What about me? Who's like me?' There is no one else out there to represent them. I think it's important to show that not every lesbian singer is a white folk singer," she says. "For many of these kids, they think that Blacks and Latinos [lesbians] don't exist in the industry and obviously they do."

Born and raised in New York City, Cardwell first realized her musical calling at age five, when her school class performed a segment of "The Three Blind Mice," at Carnegie Hall in New York. "It wasn't like I decided to do this," she recalls. "It was decided for me. I just went with it." But it wasn't until her late-teens that she took it seriously. While a student at NYU, where she earned a bachelor's degree in liberal arts, with an emphasis on literature and philosophy, she was coaxed into entering amateur night at the Apollo Theatre in Harlem. Singing "For Your Eyes Only," the Sheena Easton ditty, Cardwell went on to win the competition five times. Soon after, she joined singer Ben E. King ("Stand By Me") on his Black America tour.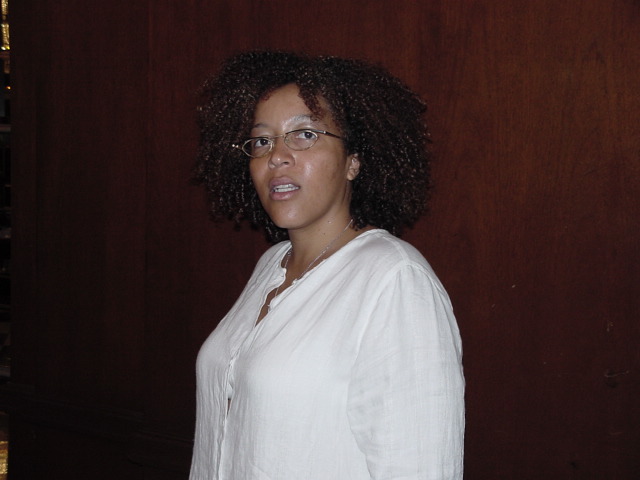 In 1989, soon after graduating NYU, she was selected by R&B producer Kashif as part of the all-female singing Expose-like act, the Promise. After two years of turmoil, disappointment and the recording of album that never saw the light of day, Cardwell quit the group and headed solo. In 1992, she achieved success as the faceless voice on the Li'l Louis produced dance rompers, "Club Lonely" and "Saved My Life." She followed that with background singing for recording artists L.L. Cool J., Jermaine Jackson and the Pointer Sisters. She also bounced around from label to label, churning out single track after single track. These included Tribal America's "Hot Little Body," her collaboration with Fred Jorio and Behavior, U.K.-based Freetown Records' "Holdin' On" and Epic's "Was It Something I Said?"

"I stumbled into dance," she says. "I opened my eyes and open arms and followed what happened. I fell into working with Li'l Louis. I found something that I could do. And I've been following that course ever since," she says.

While clearly headed toward a fate of forgotten diva-wannabe, Cardwell did what few in her field do, she took matters into her own hands. By 1994, she negotiated a contract with New York indie Eightball Records and recorded, produced and wrote her first full length album, "The World Is Full Of Trouble." Her stellar debut spawned the top 15 Billboard club hit, "Trouble."

The album was a blend of down tempo cuts with a few dance tunes tossed in, and Cardwell gained attention from the fierce remixes that followed. "It was promoted through public as a dance record, almost exclusively, even though most of it wasn't. If you picked up that album, many of the songs like "You Got To Pray," sound totally different. The only single that sounds the same is 'Trouble,'" she says. "But it was written that way. To me the songs on that album were the songs to listen to on the way out of the club." Three years later, Cardwell has paid her dues and earned the title of diva. No longer a faceless voice lost in the crowd, the multi-talented performer is now a force to be reckoned with the industry. She co-produced and wrote all the tracks on her new album.

She attributes her longevity and ability to get around the road blocks and curve balls on her strong determination and belief in her talent. "I've always been an individual. I've never wanted to be one of the flock. My grandmother always said she was a strength in me, that I walked my own path," she says. "Ultimately, your life is in your hands and you have to be in control of it. And I want to make a difference in this world. I want to be known, ultimately, as a great songwriter and vocalist. My goal is never to be faceless."

And she's determined to continue moving more into the mainstream and gain more crossover appeal.

"I want to be seen and heard by as many people as possible. I want to be out with my band on the road, going on at eight o'clock, instead of three o'clock in the morning. Every artist wants to be bigger. I see myself as being a popular artist, not just a dance artist," she says. "I'm not the Debbie Gibson bubble gum pop singer. I want to be popular on the basis of being exposed to that type of audience who have all types of music coming at them through various channels."

Article by Jeffrey L. Newman, a New York based music writer and can be reached via e-mail at editorjeff@aol.com.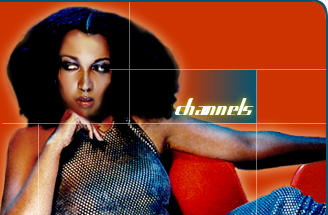 Joi Cardwell's Website: http://www.joicardwell.com/


Joi Cardwell

Superstar
Listen
Sunshine
Get Down
Deliverance
Superstar
Someone
Last
Last Chance For Love (Club Remix)
Home