FemmeNoir
A Web Portal For Lesbians Of Color


---
D. Lisa Powell
Executive Director ULOAH
Lisa has a long and distinguished history with ULOAH.
When we talk about ULOAH's history, about how in 1989, several black lesbians came together to create a space, a place by us, for us... It's important to know that one of the driving forces behind that effort was D. Lisa Powell. Lisa is credited, along with Saundra Tignor and Yolanda Whittington, as being a "Co-Founder" of the organization. That status doesn't only mean that these women were there in the beginning, but that they were responsible for seeing ULOAH through the difficult beginning and middle years, and for doing the trailblazing work that makes ULOAH what it is today. Lisa also served as a long time co-chair of ULOAH, finally "retiring" from the board in 1997.

D. Lisa Powell is the Co-Founder of United Lesbians of African Heritage (ULOAH) and SISTAHfest. Originally from Michigan, Ms. Powell majored in economics, history, and philosophy and received her Bachelor of Arts with honors from Michigan State University in 1980. She received her Juris Doctorate from UCLA School of Law in 1984.

After working to protect the legal rights of the indigent and the elderly at Bet Tzedek Legal Services, Ms. Powell joined a Los Angeles law firm and specialized in civil litigation. She rose to Senior Trial Attorney and became very well known in LA County courtrooms for her creative and entertaining approach to jury trials. In fact, after thirteen years, Ms. Powell has never lost a case.

She has served on numerous boards and has been advisor to many community organizations. She was appointed by West Hollywood Mayor, Honorable John Heilman as a charter member of the West Hollywood Lesbian & Gay Advisory Council where she co-founded Lesbian Visibility Week. She served as ULOAH Co-Chair from 1990-1997. From 1996-2000, Ms Powell served on the Lesbian & Gay Community Fund at Liberty Hill Foundation and helped to award over $500,000 to lesbian and gay organizations.

Ms. Powell is the recipient of several awards including National Black Gay and Lesbian Leadership Forums' Mabel Hampton Award for distinguished achievement in 1993.

In 1999, Lisa "retired" from the practice of law and was planning to travel, reflect and contemplate. Instead, in 2002, she returned to ULOAH as its first Executive Director. Her passion is to help build a strong, vibrant black lesbian community. Ms. Powell is also a money and wealth-building coach and since 1994 she has conducted her popular financial freedom workshops in Los Angeles and around the country.

From the Executive Director of ULOAH

Since 1989, we have been on a road very few have traveled. With the help, support, and energy of thousands of you, we have built a strong, vital community of Black lesbians known as ULOAH.

This year we continue our journey and I'm proud to be ULOAH's first executive director. This marks an important milestone for us. While we have created the nation's oldest and largest Black lesbian organization of its kind through the tireless efforts of skilled community volunteers, the reach, role, and daily demands of ULOAH call for full time staff support.

Thank you again to all of you who've been a part of ULOAH so far. We hope you will continue to work with us on behalf of lesbians of African heritage. I look forward to seeing you at our reception, March 17th, and throughout the year.


D. Lisa Powell
Executive Director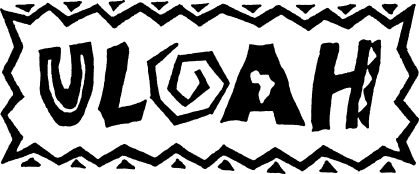 For Info On SISTAHfest Click Here
United Lesbians of African Heritage

http://www.uloah.com
1626 N. Wilcox Ave., #190,
Los Angeles, CA 90028
323-960-5051

Please e-mail us at for more information, or to be placed on our online or postal mail mailing lists!
Source: http://members.aol.com/uloah/pages/ed.html
Zuna Press Release: http://www.zunainstitute.org
FemmeNoir: More on ULOAH
Home